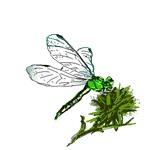 Keynoting conferences and MC for major events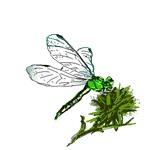 Online Webinars & Teleseminars  for individuals and organizations who are reinventing themselves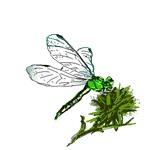 Small group presentations & classes that empower the human spirit
Individuals and groups call on Dr. Toni:
to discover  how to improve what is already working
to help get clarity on their vision and next step
to uncover & release blocks which may be preventing true transformation
to experience positive psychology and the appreciative inquiry process in order to transform the corporate culture
Dr. Toni LaMotta, female keynote speaker, is the Founder and Director of Midlife Messages supporting people in uncovering their authentic self in Midlife & beyond.
She is an international professional speaker, #1 best-selling author,.master teacher and social media manager.
The dragonfly has a beautiful, jewel-like coloring. The bright color take time to develop, reflecting the idea that with maturity our own true colors come forth. When one is clear, magic seems to happen.
The dragonfly reminds us to in-lighten…."Let Our Light Shine " …she brings the brightness of inspiration and the wonder of colorful new insights.
Dr. Toni loves to talk about Transformation using the metaphor of the Dragonfly
Richard Bach, the author of Jonathan Livingston Seagull once said:
"Learning is finding out what you already know. Doing is demonstrating that you know it. Teaching is reminding others that they know just as well as you."
We are all learners, doers and teachers. We all have the answers within. What we often need, is the courage and support to act upon those answers. Dr. Toni and Midlife Messages provide that support.
As a professional female keynote speaker, author and master teacher, Dr. Toni LaMotta…
Provides life-changing insights and inspiration for people who are ready
for a life change both personally and professionally
Is intellectually stimulating – She holds 3 Masters degrees and two doctorates
and synthesizes learning from many fields
Is an expert at critical thinking and critical questioning – opening her clients
to new ways of seeing things.
Is masterful at finding hidden beliefs and barriers to growth.
Is provocative and insightful and able to facilitate radical change
Is ahead of the curve in using online  technology and social media marketing

Do you know what you REALLY want?
Dr. Toni LaMotta is the author of the #1 best seller
"What You REALLY Want, Wants You:
Uncovering Twelve Qualities You Already Have to Get What You Think Is Missing."
"Following the principles put forth in this book will help us all to become the universal humans we were born to be.
It's a step towards the conscious evolution of our planet.
I endorse this work fully."-Barbara Marx Hubbard, president, Foundation for Conscious Evolution
As a  female keynote speaker and online life coach, she helps people & organizations using Appreciative Inquiry to get clear on their Mission, Purpose and Values.
(Clarity is the missing ingredient in manifesting goals and desires.)
A collection of articles by Dr. Toni LaMotta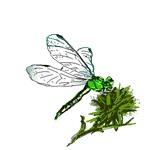 Home | Bio | Consulting/Clients | Keynotes | Onlinr Life Coach | Testimonials | Products | Contact
© TONI LAMOTTA | #1 Best-Selling Author ~ Social Media Manager ~ Professional Speaker – Spiritual Life Coach